Moving items into storage for an extended period can be a stressful situation. First, you have to decide what you can live without for a while, and then you have to figure out an efficient way to safely pack everything to ensure nothing becomes damaged in transport or while it's sitting in a storage unit or trailer.
Types of Storage Units
There are many types of storage units available. Some are located outdoors but are locked enclosed units. They may have vents to allow air circulation in and out but are typically not temperature controlled. Keep this in mind if you intend to store temperature-sensitive items – you may want to reconsider some of them (such as candles or taxidermy, for instance) to prevent melting or other damage.
Other storage units are located inside and may be temperature and humidity-controlled. In this case, you don't have to be so concerned about the types of items you're storing because temperature and humidity levels are managed, but you will have to consider covering furniture and other large items for protection.
To help you decide which type of unit to rent, you may want to make a self-storage inventory. Based on this list you can better determine what unit serves your needs best.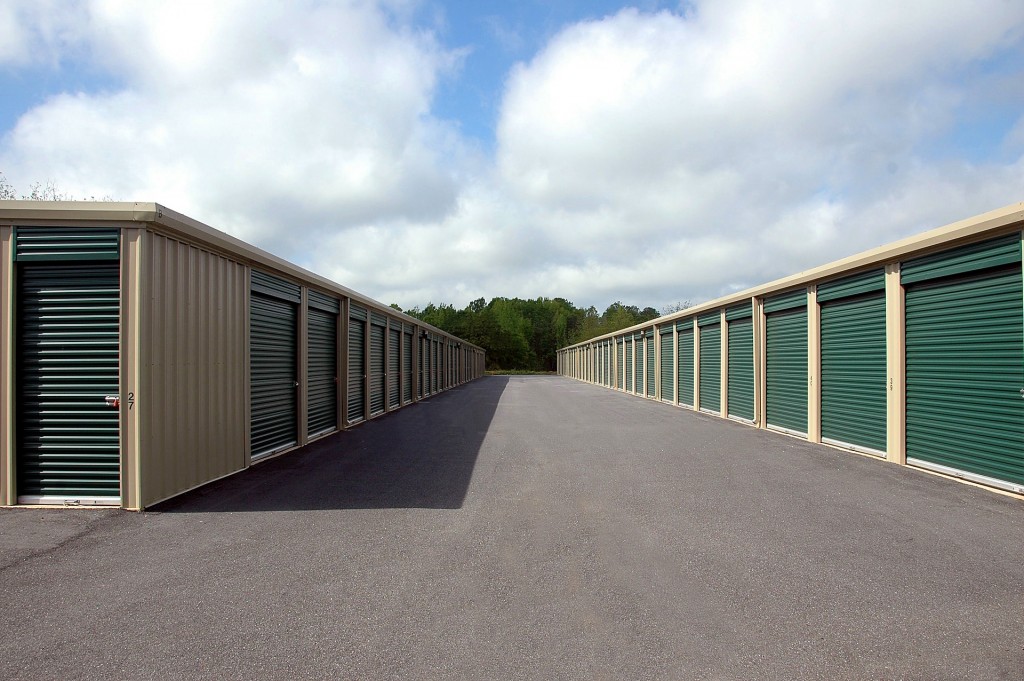 Moving Supplies
Blankets
Blankets are useful for protecting finished wood surfaces, such as tables, hutches or desks from scratches or dings. Furniture wrapped in blankets and covered with plastic moving wrap will stay put and protected from anything that might rub against it. While an item sits in storage, a sheet can be useful to cover it from dust and other debris, so it stays safe while it remains in the unit.
Moving Wrap
Plastic moving wrap, typically sold in large rolls, can be used in conjunction with blankets to keep furniture protected. It's also useful for wrapping up fragile items, such as plant pots, vases and breakable cookware to prevent them from shattering.
Foam Sheaths, Bubble Wrap and Newsprint
Boxes of individual newsprint sheets and foam sheaths (usually sold with sectioned cardboard structures to place inside a box) are excellent for packing glasses, plates and other flatware. Surrounded by a padding of newsprint and foam and placed securely inside a tight box will ensure nothing breaks during transport or while it's sitting safely in storage. Fragile boxes should never be put at the bottom of a pile in a storage unit because the weight of boxes stacked above it may break the contents.
Boxes/Enclosed Plastic Bins
Consider whether you want to keep items in boxes or plastic containers. Some larger or heavier items, like air conditioners, or even lots of seasonal clothes that you're storing away fit perfectly in plastic tubs. Bins like this have secure lids to help ensure no critters can get inside. These bins are particularly useful if you're renting an outdoor storage unit, where pests may be a concern. Sturdy boxes should do fine as well, but use them for dry items that aren't affected by temperature and keep in mind that there may be some bugs or rodents around that can potentially eat through the cardboard to get inside.